Virtual Tour Listing Pages, What Are They?
If you've ever paid to have a collection of photos, videos, 3d Matterport tours and other media made for your brand new stellar listing only to reach limitations in MLS as to how to post them all, then you've already encountered the need for Listing Pages. They go by many names: virtual tours, listing pages, landing pages, etc. but they're all the same concept – a way to concisely display more media than what MLS allows for and to do so on your own terms.
We often take more photos than agents can use in MLS and if we also create any video and a Matterport tour, then you've maxed out what you can include with your listing. So, the solution for us is pretty simple. We create a page where all this content can live that looks great, and you can share that in the virtual tour link.
It's a really powerful tool, and used correctly (we'll provide tips below), it can supercharge your next listing in some pretty major ways. Because we have in-house web developers, ProLocal is able to provide a custom listing page experience. Some of our competitors use templates, which limit their abilities to really display your content the way it should be. With our listing pages, we can make any necessary changes, including matching color schemes to your branding materials, adding additional media, changing the order media is displayed, adding more or less text areas, optimizing for mobile and much more. Options are truly endless.
With such a powerful tool, it can be difficult to know how to properly use it. So below we will outline some best practices when using a branded or unbranded listing page as well as the benefits of each.
Unbranded Listing Pages
We will start with the unbranded listing pages because they are possibly the most important of the two (by a very narrow margin). The reason for this is because unbranded listing pages will go directly into MLS. They will probably (based on your own internal marketing lists) get the most views for most agents. Simply put, these pages include NO agent branding or call to actions, so they are MLS-compliant.
Pros:
MLS-compliant – they are totally legal to post on MLS and share extra media content with potential buyer agents and buyers.
Can share unlimited content – Agents are limited to 1 virtual tour. That means if you have a video and Matterport tour made, you're out of luck. With listing pages, though, we can share any media you've had made from aerial clips to full video tours to Matterport tours.
Fully customizable – We can add or change anything from text, to colors, to layout. We have default styles we typically use, but they can always be changed. MLS isn't user friendly. It's a powerful tool meant for real estate agents, not for consumers. Interface design and usability is super important for online sales, so we made our pages easy to use and directed towards buyers.
Buyer agents can use them – Many times buyer agents will share the pages with their clients, and this is great for exposure for your listing! In fact, we would encourage you to share these pages with any agent you know and ask them to share them! If your listing is particularly engaging, and the content is good, agents will be happy to share them in their quest for buyers.
Cons:
No call to action – The branded page includes a call to action link where potential buyers can reach out to you directly for more information. Because MLS doesn't allow self promotion, the unbranded tours cannot have this feature in their tour pages.
Best Practices
Unbranded listing pages are really intended for use in MLS. When placed in the virtual tour link area, they allow things MLS doesn't like sharing more photos, longer descriptions, and multiple video clips. Below are a few tips to get the most out of these pages.
Encourage other agents to share them – these pages are fantastic marketing materials for other agents to use. You're probably not going to get many agents to share your branded content anyways, so the unbranded listing pages are a nice way to get other agents to market your listing while encouraging them to do so with a neatly-presented package. You're giving them some free marketing tools, and they're in turn selling your listing to their sphere.
Focus on the most compelling content – Even though you can add unlimited content, pare it back to the most important. Sometimes less is more, and other times more is more, but be sure to be critical about what you're sharing.
Don't share them with your sphere – Encourage other agents to do that, share this with them, but for your own sphere and mailing list use a branded page. That way new clients will reach out directly to you.

 
Branded Listing Pages
Branded listing pages have just as much potential as unbranded pages and some extra for agents with massive spheres. A lot of agents have built up sizable influence via mailing lists, social media followings, or a number of other avenues. For those agents, branded listing pages can not only help sell an existing listing, but can help bring in new clients! Let me explain.
A key tenant to building a webpage is building a webpage that is actively selling your product. So many believe that online sales starts and ends with putting yourself out there, but the truth is that it simply starts there. If your web presence isn't constantly giving people easy to follow action steps, then it's inefficient in closing new business.
This is where branded listing pages shine. Without the limitations of the MLS restrictions, we can include anything on these pages, including agent branding and call to action links. By default, we always include a call to action (a box where visitors can send messages) and every lead comes directly into your inbox. This isn't lead-purchasing like some of the websites out there will sell. You're not competing with anyone, EVERY lead comes to you.
Additionally, these pages provide a little extra SEO juice to your listing and potentially your website or blog. We link to those places, which helps your ranking. Once your listing is sold and you've moved on, these pages remain. This means that future buyers who are researching this property can still come across your branded listing page, see you sold this property in the past, and contact you for more information.
Bonus tip: Because of this, we always recommend agents to have their own email addresses which are not attached to their firm… just in case you ever change firms, all your past marketing leads won't get caught by them and redistributed across their current agent roster.
PROS:
ALL of the pros of the unbranded pages besides being MLS-compliant.
Call to action links – These powerful tools allow viewers to contact you directly about the listing. Or… maybe they're so impressed by our work together that they want you to list their home! Either way, they can do so directly through your branded listing page.
Pages stay up forever – As long as we're in business, these pages are out there pulling eyes to them. Even if the listing is no longer on the market, a lead generated by your past work is always welcome and provides you an in-road with a new client to help them list or find the perfect new home.
SEO boost – Because we backlink to your website or blog, you can get a bump in the search engines by using a branded listing page.
Cons:
Not MLS-compliaint – If you've read this far, you can probably imagine why MLS wouldn't let you use this on their service.
Best Practices
Sharing these with the world will be the one of the best ways to generate leads off your new listing. Whether you're looking to become a dual agent, refer out the buyers, or find buyers and sellers for new listings, branded listing pages are capable. The astute agent is going to use current listings to find new clients, and these branded pages are built to do just that. Here's a few tips to get the most out of them.
Share with your sphere – Social media, email lists, blogs, websites, branded listing pages have a call to action link with your contact info in it, so viewers are encouraged to reach out to you for more info. These are great because they're able to function as a little advertisement for your business AND your listing. Use that to your advantage and share these pages with the general public!
Share them on local boards – From Facebook groups to NextDoor to Craigslist, there are TONS of places to share these pages. Get creative and post them on your favorite boards. With great content, people will be happy to see them, and all the while you'll be bringing more views to your listing and your agent promotion piece.
Link them with social media posts – If you're already posting something on Facebook about your new listing, include the link to the branded page every time. This will encourage people to come back and take a second look.
Consider paid advertising – Facebook and Instagram have really powerful paid marketing options. You can target viewers based on a myriad of different factors. Coupling this ability by linking them directly to your branded listing page is a fantastic way to generate leads. With the call to action at the bottom of the page being the only way to contact someone and a collection of compelling media, you'll be more likely to get viewers, keep them, and even hear from them.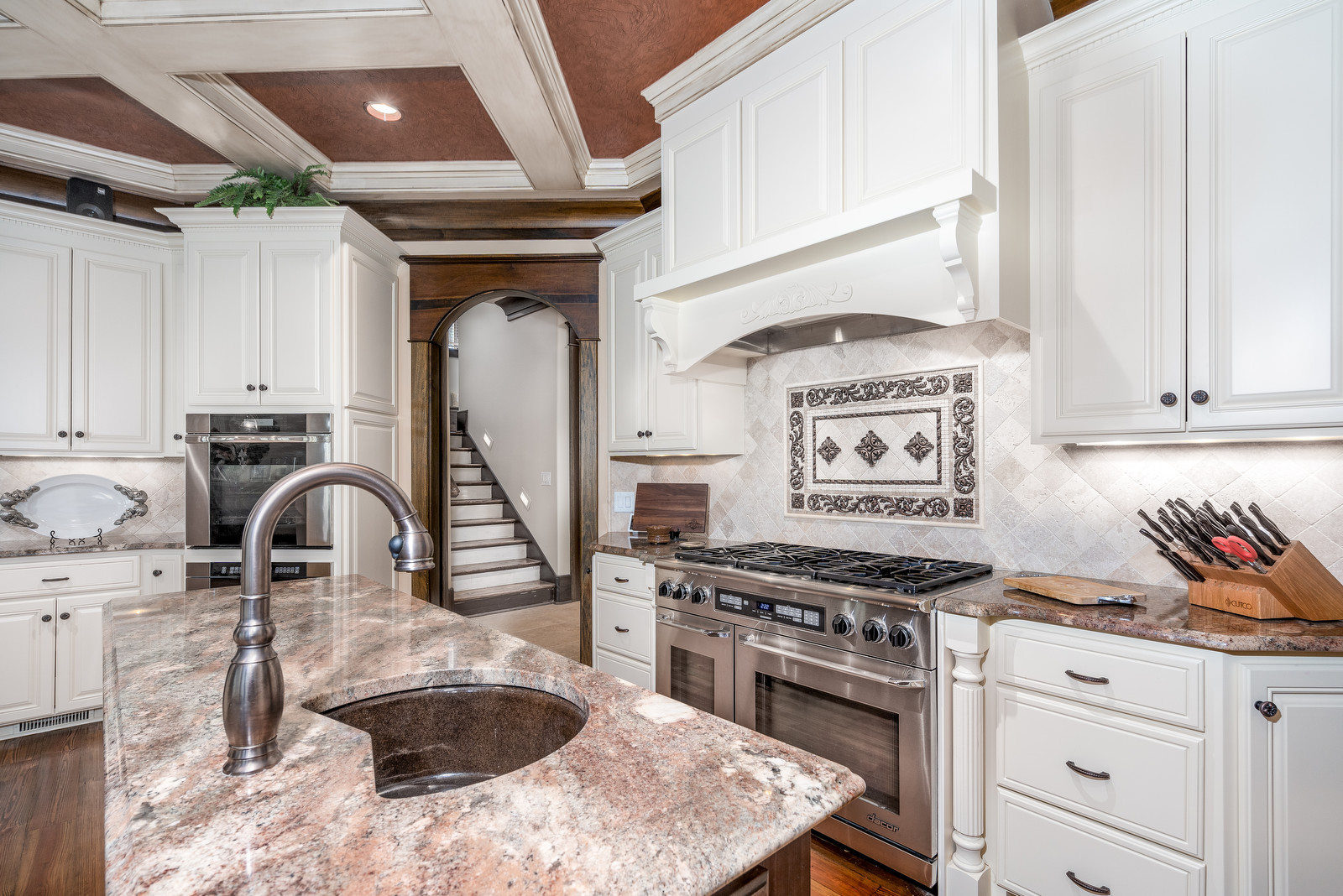 Conclusion
Some may call them virtual tours, but branded and unbranded listing pages are the two tools top agents know are their best friend. We recommend them on every service we use. They just provide so many opportunities to market your listings and yourselves as an agent. When you're proactive about the visibility of your listings, you're sure to bring the business you're looking for!
Let's Shoot!
If you're sold on branded or unbranded listing pages, let us add one on your next listing – on us. Your first branded or unbranded listing page is absolutely FREE! Just be sure to mention this call to action when you reach out, and we'll be happy to build your branded listing page for your next listing!